Part of something bigger
Did you know?
The District is part of a larger group of change makers from across the nation, known as the Main Street America Network. The From urban business districts and small rural downtowns, to some places in-between, we are all passionate about community.
---
The Approach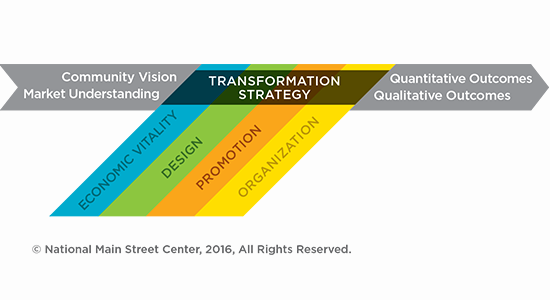 We believe in the Main Street Approach when it comes to developing The District. The Approach centers around Transformation Strategies that are community driven, purposeful, and focused on revitalizing our historic downtown.
Transformation Strategies serve a particular customer segment, responds to an underserved market demand, or creates a differentiated destination.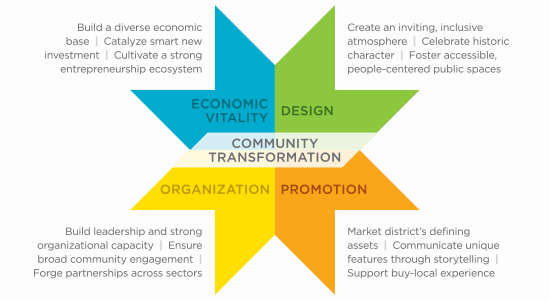 Transformation Strategies are centered around and implemented through Four Points.
Design | Enhance & beautify The District's physical appearance
Organization | Volunteer recruitment, training & fundraising
Promotion | Promotions & special events to bring people to The District
Economic Vitality | Strengthening existing businesses & recruiting new businesses